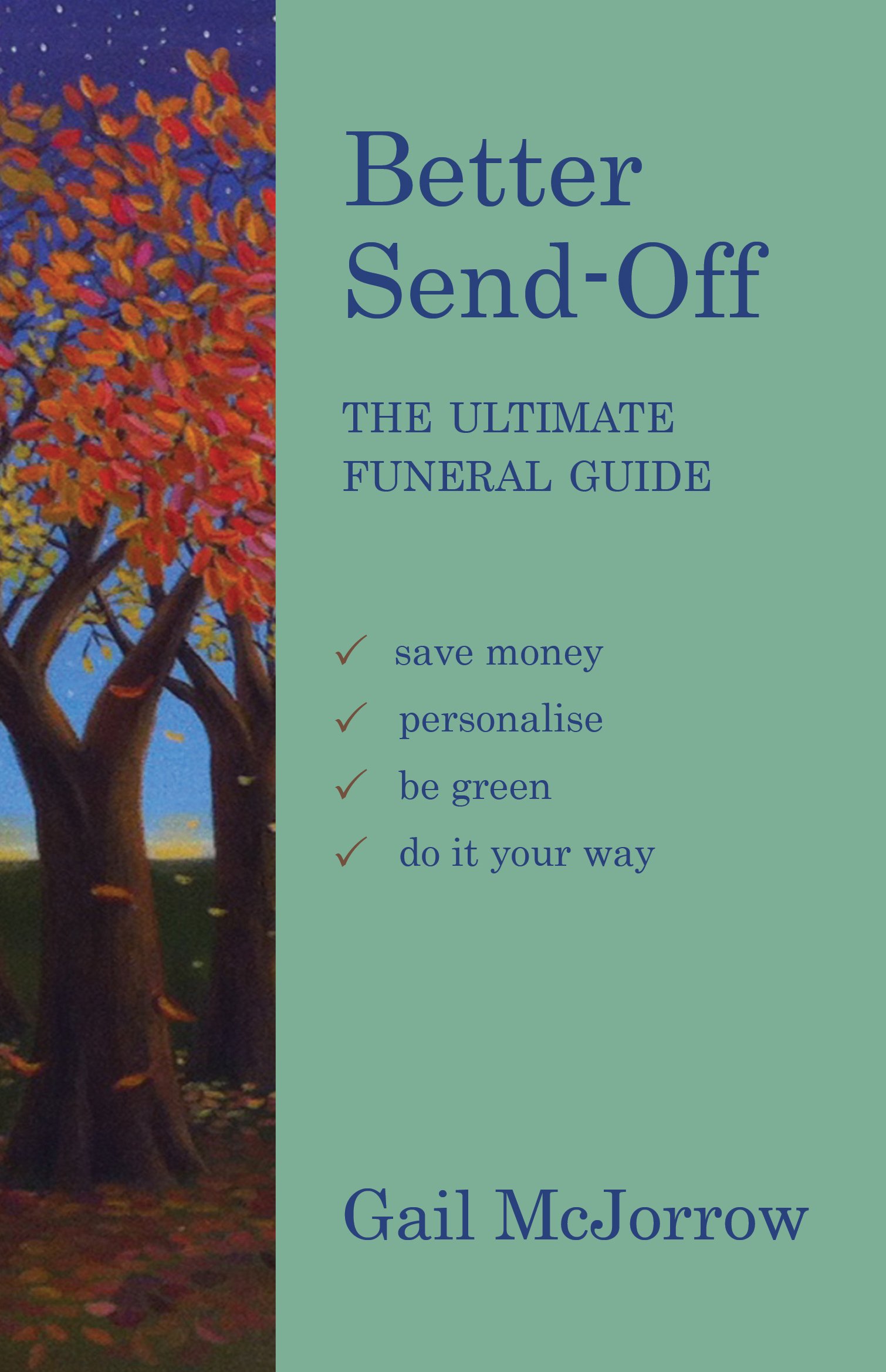 When organising my brothers funeral I realised I felt like a wedding planner on a compressed timeframe, so I decided to make life easier for families by compiling a Funeral Guide.
This book will empower you with all the information and knowledge your family will need to give your loved one an affordable and meaningful send-off. You will discover ways to save thousands of $, ideas to personalise the Funeral, and many ideas on how to leave a green footprint …  even a chapter on how to write an eulogy!
Click the button below and access a complimentary e-copy of 'Better Send Off, The Ultimate Funeral Guide' (valued at $29.95).
Go to the Flipbook page now
Full details of how to use the flipbook are on the page.
MDF and Plywood Coffins and Caskets
Sold Direct to you from $400
Supplied as flat-pack with free freight to any town in NZ
Optional – Assembled, linings, Stained, Painted and Graphics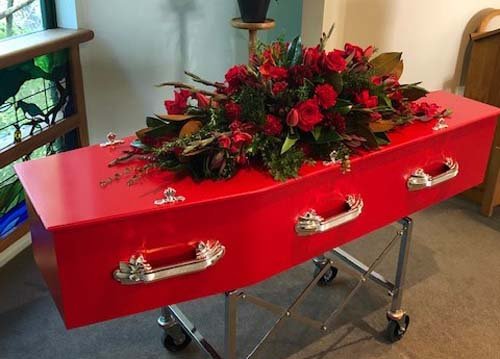 NZ Made Sustainable Wood Caskets & Urns
Sold through the Funeral Home of your choice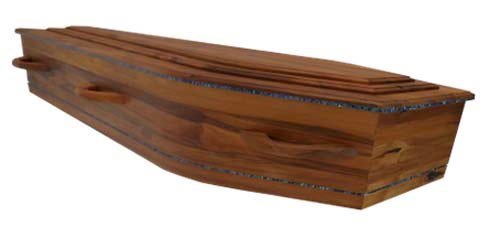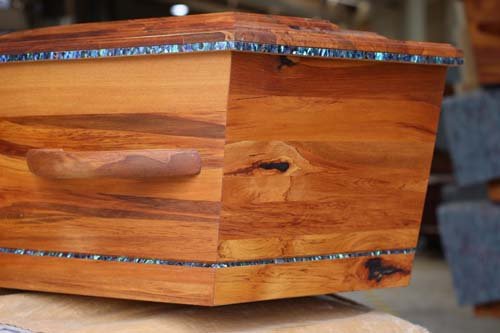 Dorset Paua casket detail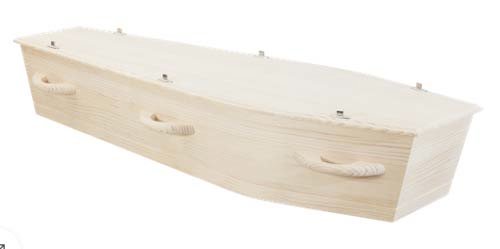 Cremation & Memorial Jewellery
Love In A Jewel
These beautiful Pendants are designed to help you carry love close to your heart forever.
Every Pendant has a special compartment which can hold your Loved One's ashes, hair, fingerprint or their handwriting – taken from a birthday card or letter.
You receive polaroid photos showing the precious contents tucked inside the Pendant.
All Pendants are hand finished with care and integrity by Master Jeweller, Joachim van Oostrum and professionaly sealed closed forever.
Designs are timeless and perfect for wearing every day.
Available in Sterling Silver from $199
Yellow Gold, White Gold, Rose Gold from $529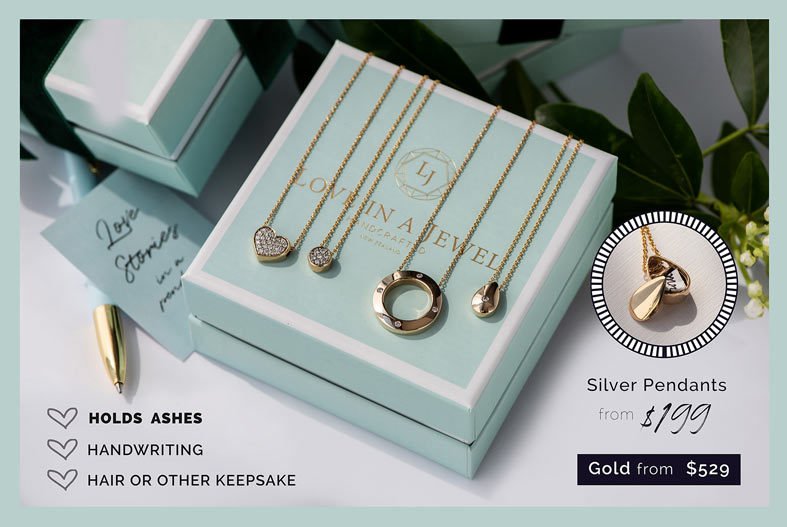 LOVE IN A JEWEL is a Christchurch-based Jewellery House specialising in creating fine jewellery with real heart. The Personalised Pendant Collection was designed and created in 2016 by husband and wife team Joachim and Tracy van Oostrum for you to wear with love.
Jewellery for Remembrance and Loss
All our pieces are personally designed to hold the memories of those who have passed too soon and are close to our hearts. We will work with you to capture the prints, handwriting sample, fingerprints, or special words in a treasured piece you can hold dear.
We will work to create a personalised piece out of footprints and handprints. Our pendant necklaces celebrate the circle of life and can include names and dates.
We understand that this can be a difficult time, particularly for the loss of a child, baby or parent. We treat all our pieces with the greatest of respect, care, and attention.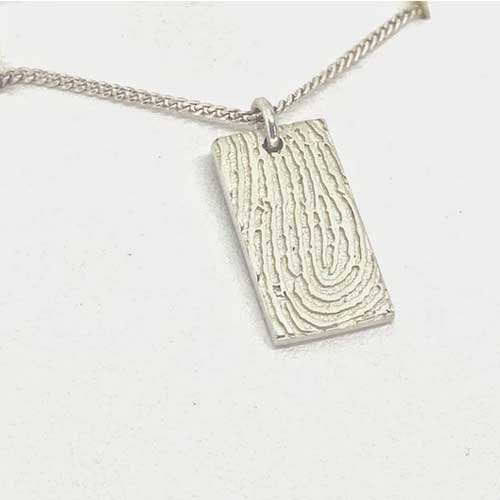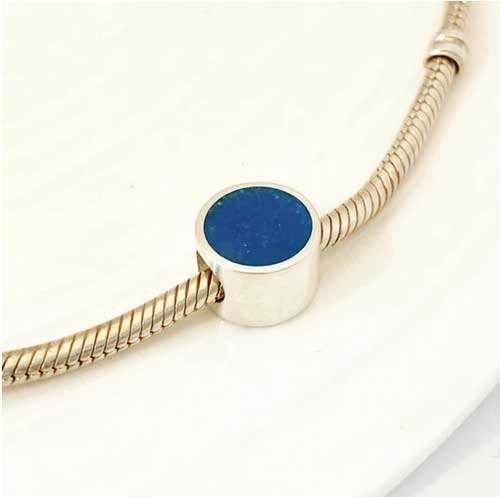 Cremation Ashes Charm Bead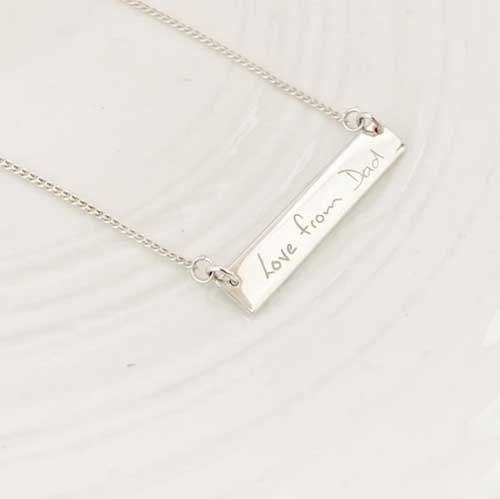 Engraved Bar Necklace with Handwriting